Kyle Abernethy has been running this successful and fun painting class for three years now! Created in the style of a traditional "atelier", students learn at their own pace, working from still life objects as they are trained on composition, color, value and technique.
- students work from real life
- students work in oil paints
- students are not graded and work at their own pace
- class size is small, relaxed and intimate.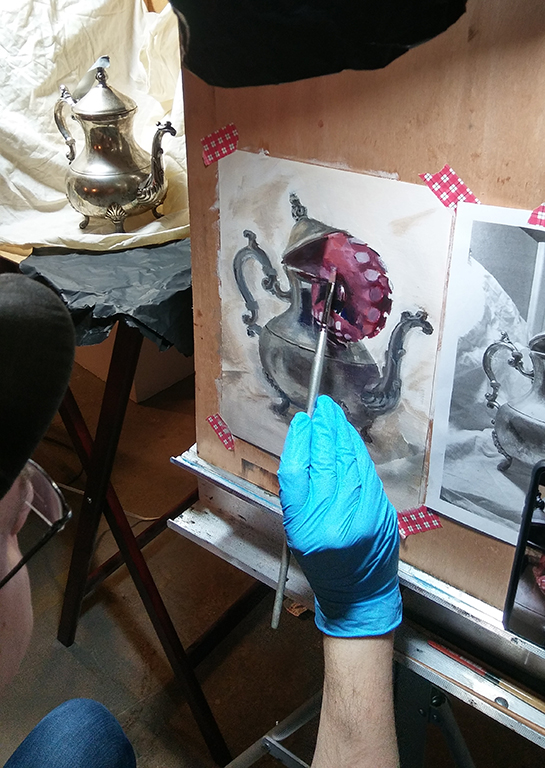 Students work on their own projects at their own pace.
Class Specifics
- Classes run every Tuesday evening, 6:30 - 9:30 pm
- Curriculum is created per student's needs
- $140 per month, paid at the beginning of the month*
Interested potential students can set up a consultation with Kyle by contacting him at kyle@krabjabstudio.com.
* price subject to change with notice. Taxes not included.